What are New Life Products ?
Newlife products are those Products that could not make it to their buyer's home. To find them a new home and reduce our carbon footprint, we at Bikecart have started the New Life Initiative. New Life products have minor wear due to transit or short use and cannot be sold as new. But still have plenty of life left in them. All new Life products are thoroughly inspected by our trained technicians and are graded a class based on their current condition.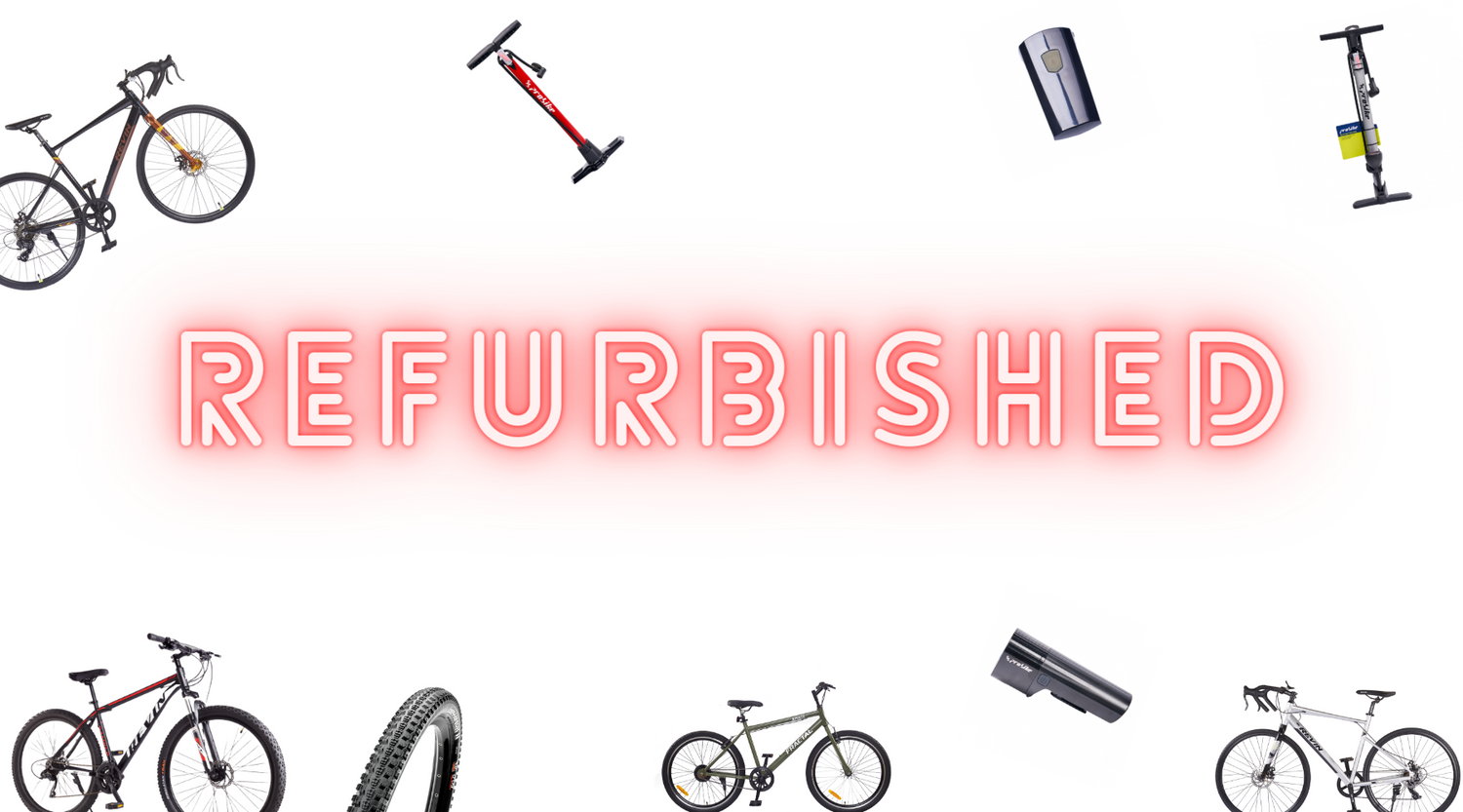 Give products a second chance
Warranty: All products have the same original warranty as a new Product
Safe to use: All products are checked by our expert Technicians
Lowest prices: products are been discounted based on there condition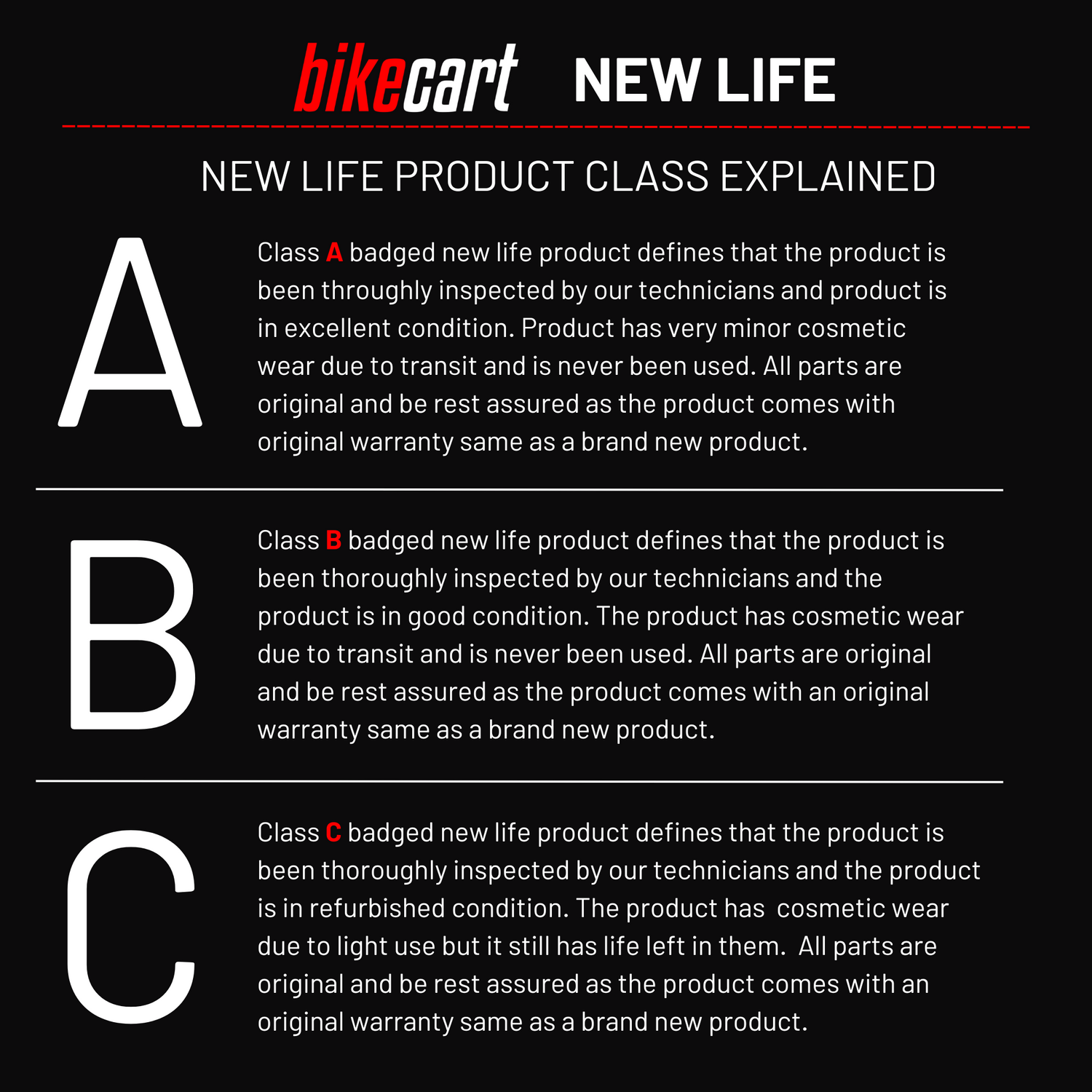 New Life Product Class Expained
All our New Life products are throughly inspected by our trained technicians and are given a class based on there present condition.
HOW DO I PURCHASE A REFURBISHED PRODUCT FROM BIKECART ?
STEP 1

Browse from our list of available Second Life products and check out online

STEP 2

Check the product grade, which determines the condition of the product.

Step 3

Get your product delivered straight to your door Step
Our Values
At our core, our brand values reflect a profound commitment to sustainability and a deep consideration for the world around us.With every decision we make, from the sourcing of our materials to the creation of our products, we prioritize minimizing our ecological footprint. By consciously designing products that are durable and repairable, we extend their lifecycles, reducing waste and promoting responsible consumption. Our dedication to sustainability isn't just a part of our ethos – it's a promise to future generations, as we work tirelessly to create a world where both humanity and the environment can thrive together.